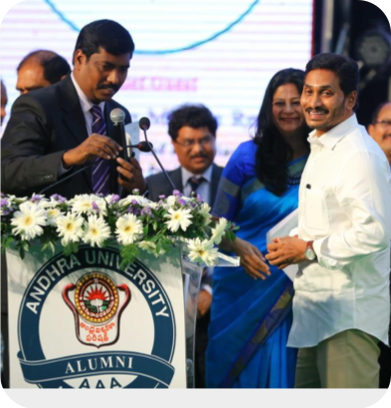 Presently working as Principal at wellfare Institute of Science, Technology & Management (WISTM) since 3rd October 2013. (Ratified by Andhra University)
Member, Academic Committee, Central Tribal University (CTU), Vijayanagaram.
Member, Executive Council, Andhra University Alumni Association (AAA), Visakhapatnam
Member, Executive Council, Andhra University, Visakhapatnam.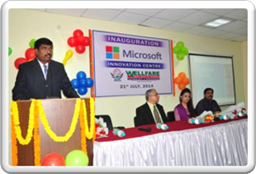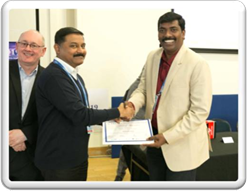 Coordination & preparation of various reports and files for National Board of Accreditation (NBA) for the department of Information technology, Preparation of Principal's presentation
Preparation of All India Council for Technical Education (AICTE) reports and Preparation of proposals for new courses for submission to AICTE.
Preparation of proposals to TEQIP at ANITS Engineering College
Overall coordinator to National level Tech - Fest, CURIOS, Visakhapatnam.
Convener, Amenities committee, Coordinator, Press and Media at ANITS.
Compilation of College Prospectus for ANITS Engineering College.
Core Committee Member, International Conference organized, Programme Committee Convener, CSI State Student Convention, Visakhapatnam, A.P.
Active role in NAAC accreditation process and preparation of college presentation for NAAC team at Dr. L. Bullayya P.G. College, Visakhapatnam.
Convener / Co-convener and Coordinator for many events like National Symposiums and workshops at different places.
Organised International Conferences in premier institutes like Andhra University.
Presented Lectures, seminars, Open Forums at different international platforms in India and other countries